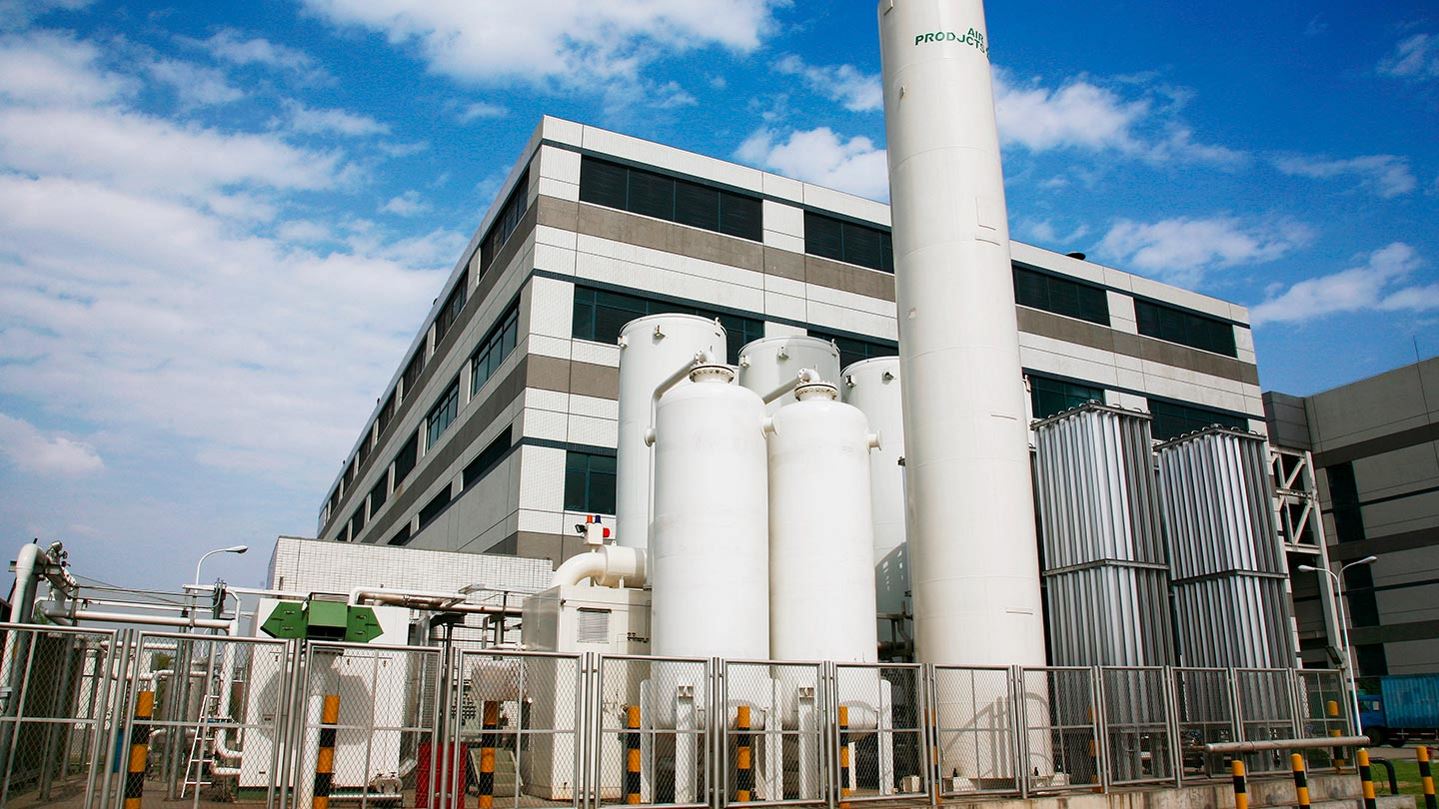 On-site Generated Gas
Gas requirements. Optimised.
Air Products pioneered the on-site concept – for over 75 years we have been installing and innovating the technology that delivers low cost, efficient solutions for the onsite delivery of industrial gas. We are the only major industrial gas supplier that has leading technology in all areas of on-site gas generation. This enables us to offer an on-site solution with a full understanding of your requirements and with the best fit to your needs.
On-site gas production plants provide custom solutions for the exact purity, pressure, and flow requirements of your operations. Dedicated, uninterrupted supply of hydrogen, oxygen, nitrogen, and argon directly at your site delivers maximum reliability and optimization to your processes, and can reduce overall industrial gas spend, all from the flexible design and compact footprint of Air Products PRISM® systems.
Small volumes, similar to bulk supply up to large-scale requirements and from low to high purity needs, can be supplied within our range of on-site plants. Our proprietary, proven reforming, cryogenic, adsorption, and membrane technologies make us a world-leading supplier of on-site production plants and services. With support from our global Operating Service Centers and local technical teams who respond 24/7 for real time, rapid troubleshooting, Air Products keeps you running and delivers peace of mind.
Sustainability-minded customers depend on Air Products on-site gas generation plants to lower their carbon footprint, boost energy efficiency, increase throughput, enhance end product quality, and improve environmental performance. With global installations in most end-use markets, Air Products has developed and continues to execute supply systems and industry offerings designed to meet the changing needs across a spectrum of applications.
Whether you buy industrial gases under an on-site agreement or purchase the plant, you will join an extensive customer base who counts on Air Products to deliver more than just gases.
Flexible commercial solutions for on-site gas production
Sale of Gas: Air Products designs, installs, maintains, owns and operates plant at customer's site with dedicated production capacity and redundant backup supply for molecules via a supply agreement and guaranteed on-stream rate.
Sale of Equipment: Air Products designs and ships a turn-key plant to customer via a purchase agreement. Customer installs and owns the plant. Operation and maintenance of the equipment can be handled by the customer or can be managed by Air Products in the form of an Operation and Maintenance agreement.
Air Products
Commitment

Customer
Commitment

Equipment Design
SOG/SOE
Define scope for Applications-Industrial Gas integration
SOG/SOE
Freight to Site
SOG
SOE
Procurement, Construction, Installation & Commissioning
SOG
SOE
Liquid Product and Back-Up Supply
SOG
Optional SOG?

Ongoing Operations and Maintenance
SOG
SOE
Real-time monitoring, and local technical response/support
SOG
SOE
Spare Parts Inventory Management
SOG
Safety Training
SOG/SOE
Interested in evaluating on‑site generation for your gas supply needs?
Contact an on-site generated gas expert today.
Contact Us
Meeting Nitrogen Demand with Onsite Gas Production
Plants built on or near a customer's site with product delivered via a pipeline allows customers that required large volumes of gas to significantly reduce product costs while enhancing raw material reliability.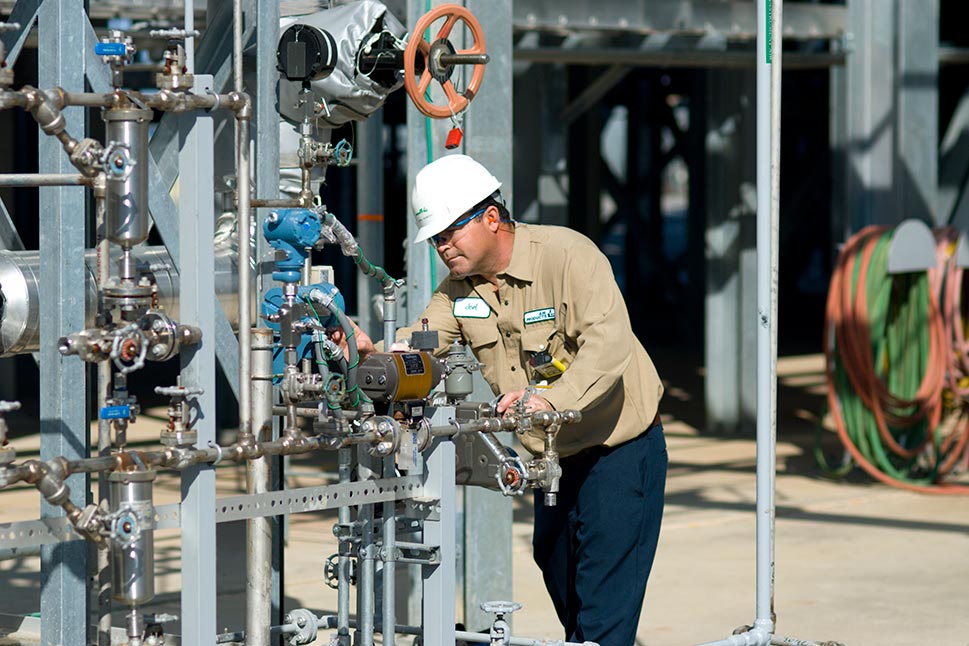 Plant Support Services and Solutions​
Air Products offers a comprehensive portfolio of services and solutions through our highly skilled staff at offices located around the world. Our team resolves customer problems related to air separation and hydrogen production plants with solutions that emphasize safety, reliability, and operating efficiency.
Need help with your cold box services? Our team of experts is here to help with new installation, replacement, maintenance and repair.
From plant assessments to engineering studies, maintenance and technical packages, operator training, and spare parts management, we are your one-stop shop for before and after plant sale support.
INDUSTRIAL GAS PLANT SUPPORT
On-site Generated Gas Production
Flexible, fully-integrated, compact systems delivering uninterrupted, low cost, efficient gas supply.
Request Quote