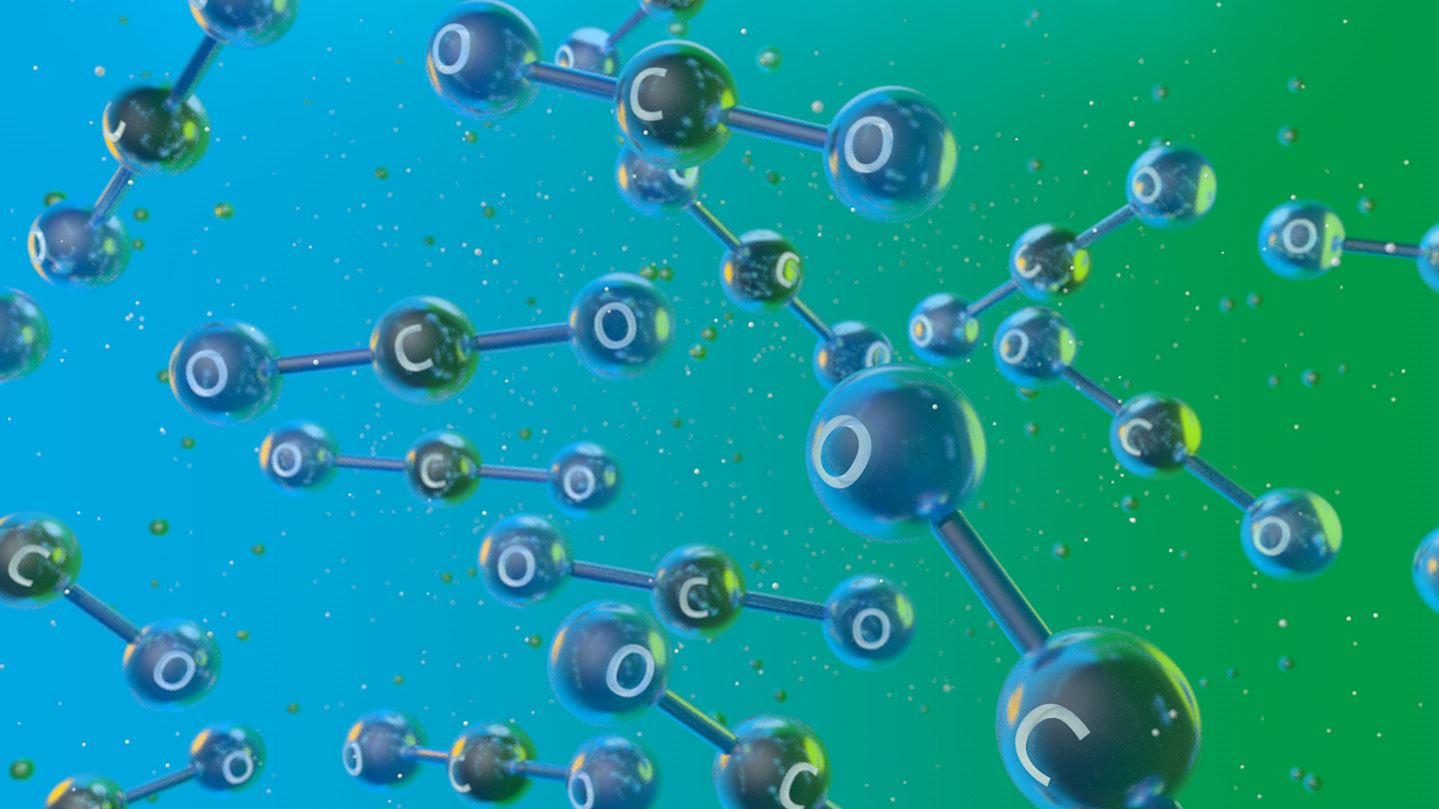 Carbon Dioxide (CO₂)
Application expertise, supply security, and quality you can depend on
Carbon dioxide (CO₂) is used as a cryogenic agent to remove heat, economically and precisely controlling the temperature of both the product and process for food chilling, cooling, and freezing applications and to preserve quality and shelf life when used for Modified Atmosphere Packaging (MAP). CO₂ is also used to achieve consistent flavor, carbonation, and taste for alcoholic and non-alcoholic beverage production and to optimize productivity in bottling and canning dispensing lines. CO₂ can be an effective way to increase growth and reduce crop damage in greenhouses, and is a safer and economical alternative to acids and chemicals in water treatment applications for pulp & paper mills, industrial operations, and municipal water treatment facilities. CO₂ is also commonly used as a shielding gas for Welding and Metals applications.
CO₂ systems from Air Products will help you manage production when faced with peak demand, when flexibility is needed to adjust your operations to changing capacities or environmental requirements, and when consistency and quality is required to meet the standards of your customers.
Air Products' network of CO₂ plants and our distribution capabilities using both truck and rail, equip us with a secure supply chain and the ability to reliably produce and deliver product under a variety of quality standards.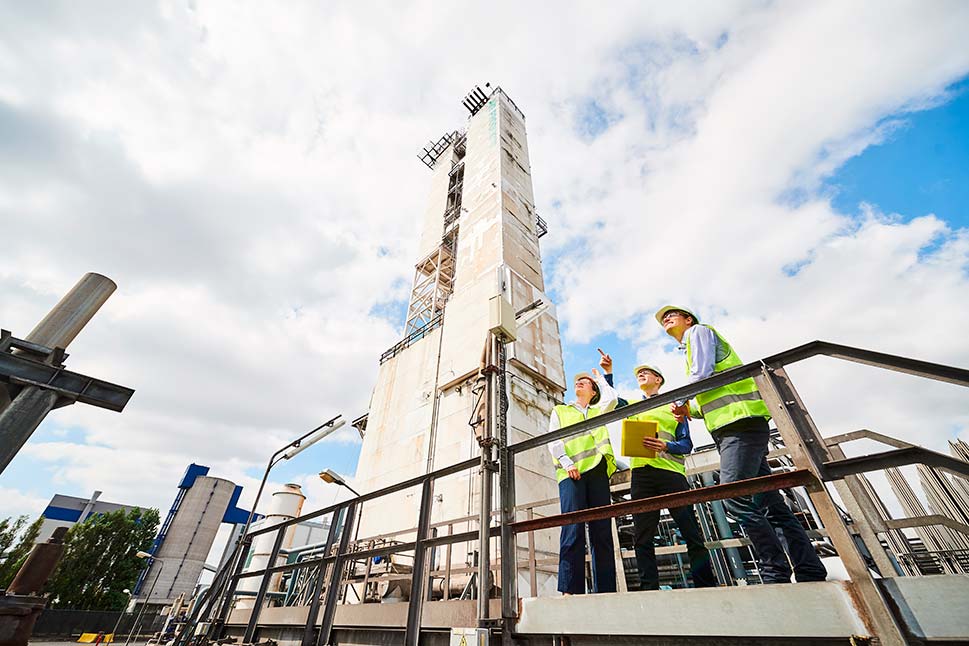 ​Reliable CO₂ Supply Closer Than You Think
Robust network of production plants and distribution capabilities
Excellent record of meeting on-time needs
Industry leader in safety
Technical support when you need it
World-class customer service
Ask the Expert
"Why is CO₂ used in drinks dispense and beer?"
Using a gas mixture for lagers, stouts and ciders dispensing provides a creamier longer lasting head and in general improves the appearance of the beer being dispensed. It also reduces fobbing and ensures faster dispensing.
Depending on the drink type, you will need a different gas mixture:
Premium stouts and ales: 30% Carbon Dioxide in Nitrogen
Ales and lagers : 50% Carbon Dioxide in Nitrogen
Bright highly carbonated premium lagers and ciders: 60% Carbon Dioxide in Nitrogen
Find out more about our drink dispensing and beer gas solutions.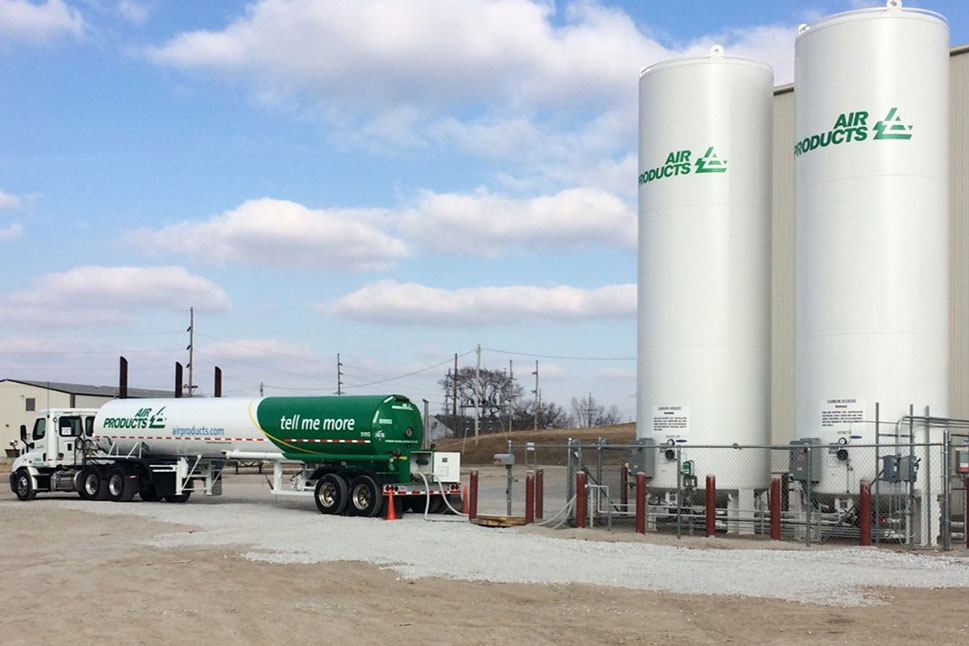 Bulk Delivery and Storage Systems
Carbon dioxide delivered in bulk and stored in cryogenic storage tanks at your facility. Our team monitors your tank level and schedules deliveries to match your usage.
Supply Options
Air Products can help you determine the most economical supply option for your particular application and geographic location. Industrial gases are typically provided in gaseous and liquid form through a variety of supply systems.
SDS Library
Our Safety Data Sheet (SDS) library allows you to search and find the SDS you need--in the language you select.
SDS Library