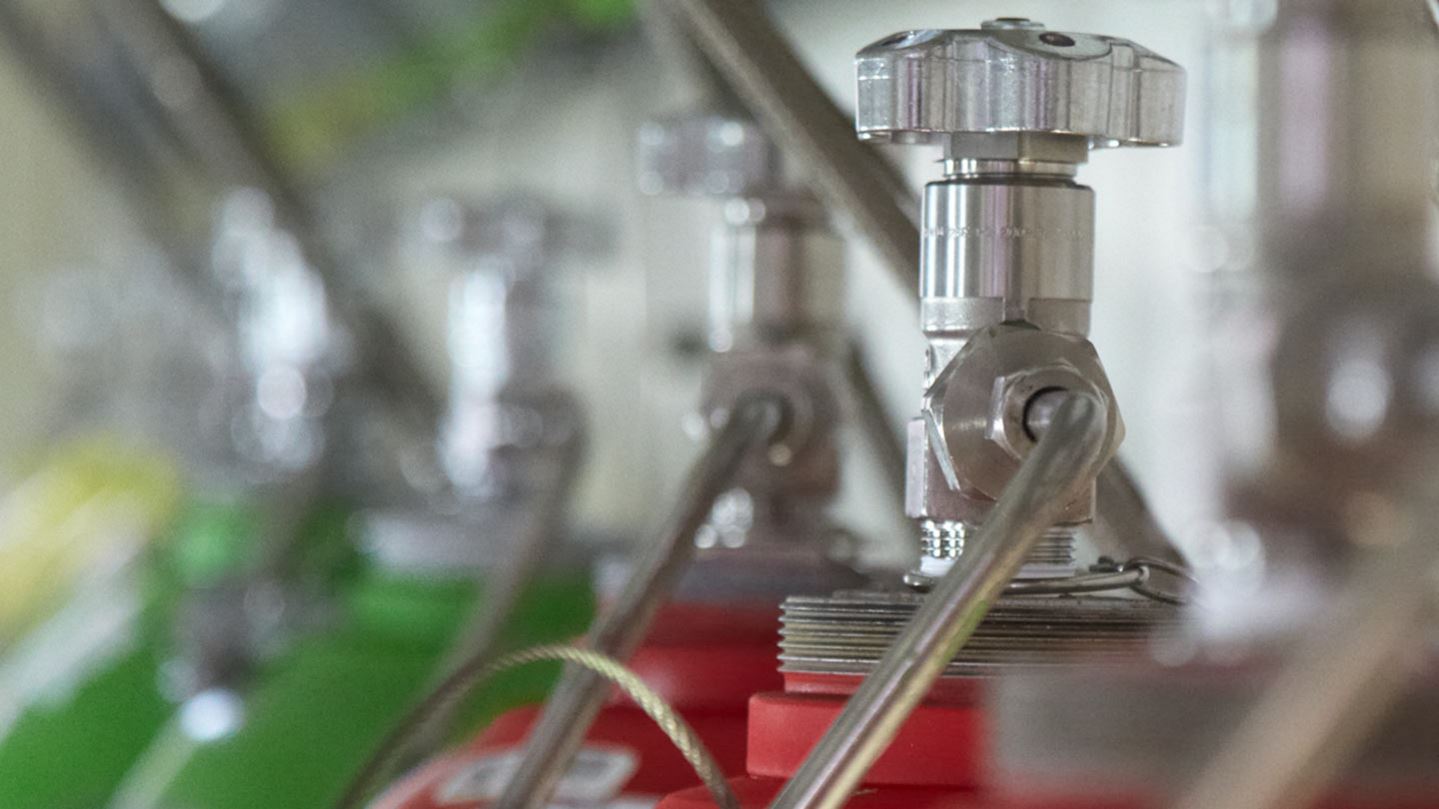 Speciality Gases
Our Speciality Gases range includes market-leading UHP gases, and process, calibration and ISO 17025 accredited mixtures, in a wide variety of supply modes.
Air Products Speciality Gas range consists of ultra high-purity gases, and gas mixtures used for instrument calibration, process control and chemical markets. The product offering also includes refrigerants, rare gases and reagents such as hydrogen chloride, carbon monoxide and nitrous oxide.
The Ultra-high-purity range includes our market leading BIP® cylinder, with unrivalled specifications of critical impurities. Typical purity levels start at 99.9995%.
Gas mixtures are available in two modes of supply, the traditional refillable cylinder as welll as non-refillable canisters.
Mixtures in traditional cylinders can be supplied to the most stringent customer specifications, including parts per billion concentrations and certification up to ISO 17025 with stability levels of up to 120 months. These features ensure suitability for almost all user requirements and applications.
Non-refillable canisters, typically used where low gas volumes are required, have unrivalled stability levels for both reactive and non-reactive components and are available with short delivery times.
Process chemicals, typically used in industrial applications such as fluorination in the blow moulding industry, and refrigerants, such as R134a and R404a found in air conditioning or refrigeration units are supplied in numerous container sizes from cylinders to drums. Rare gases, which include krypton and xenon can be supplied in a range of purities and cylinder options.
Air Products' extensive product portfolio, means it supplies into many diverse industries including analytical, pharmaceutical, gas detection, chemical and petrochemical to name but a few. This combined with our applications engineering experience means that we are a supplier of choice for large multi-nationals through to small independent organisations alike.
Supply Options
Air Products can help you determine the most economical supply option for your particular application and geographic location. Industrial gases are typically provided in gaseous and liquid form through a variety of supply systems.
The traditional solution for low-volume gas supply. Cylinders can be supplied in a full range of sizes, pressures and gas purities for a range of gases and gas mixtures. Search our extensive network of distributors in the U.S. and parts of Canada for your cylinder and hard goods supply needs.
Ask the Expert
"Is it complicated to carry out a bump test?"
No - It is simple. Watch this video to see how easy it is to bump test a portable gas detector using an Air Products non-refillable canister.